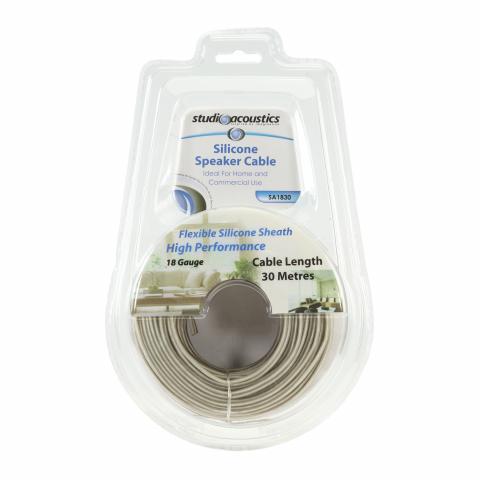 - 18GA SILICONE SPEAKER CABLE 30 METRES -
Features:
* 18 Gauge
* 30 Metres
* Silicone Coated
* Very Flexible
* Extremely Durable
* Indoor And Outdoor Use
Description:
The Studio Acoustics 18GA Silicone Speaker Cable 30 Metres delivers high quality audio to your speakers, ensuring super clarity and maximum volume. It utilises a flexible silicone sheath allowing the cable to neatly wrap around tight corners. The cable is very durable and can be used either indoors or outdoors.