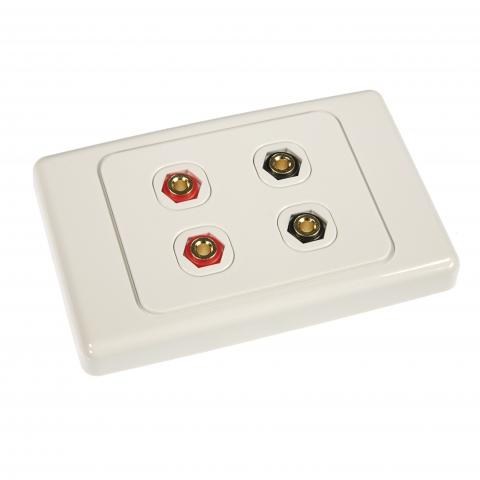 Two Speaker Wall Plate
Features:
* Colour: White
* Four Plastic Banana Sockets (Red and Black Pair)
* Standard Australian Size Wall Plate
* Suits Bare Speaker Wire Or Banana Plugs
* Mounting Screws Included
Description:
The Studio Acoustics Two Speaker Wall Plate consists of four plastic banana sockets to accommodate two speaker connections. The banana sockets accept banana plugs and are ideal for professional indoor speaker installations. The wall plate is standard Australian size allowing it to simply blend in with existing wall plates throughout the house.
Specs:
* Colour: White
* Four Plastic Banana Sockets (Red and Black Pair)
* Standard Australian Size Wall Plate
* Suits Bare Speaker Wire Or Banana Plugs
* Mounting Screws Included